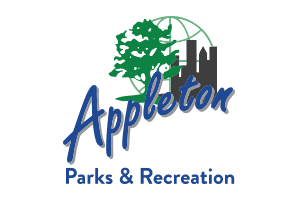 Join us for these Appleton Parks & Recreation Sponsored Events!
Sunday, July 19, 2020
Children's Week Kick-off Event: Kids Car Cinema at Timber Rattlers parking lot.
Join us for our Kids Car Cinema – a drive-in movie experience on Sunday, July 19 at the Timber Rattlers parking lot. We will be showing Frozen II under the night sky in a safe way for families to enjoy! The movie will begin at dusk. Staff will direct vehicle to park every other space so all cars are six feet apart. Those who would like to attend must remain in their vehicles or in chairs right outside their vehicles to watch the movie. Audio will be available via FM transmission inside each vehicle. Only individuals from the same household may attend in the same vehicle. (Please note: masks must be worn when using the restroom inside the stadium and purchasing concessions.) Parking lot opens at 7:00 p.m. and the movie begins at dusk (approximately 8:30 p.m.)
The parking fee will be $15.00 per vehicle. Register at https://bit.ly/2O8SCBM.
Monday, July 20, 2020
FREE small bucket of range balls for kids at Reid Golf Course
From course open until 2:00 p.m. kids (ages 18 and under) can come and enjoy free range balls. Call Reid at 920.832.5926 with questions.
Tuesday, July 21, 2020
FREE Dance-o-rama hosted by Appleton Parks and Recreation's Unity Dance Academy Staff
Does your child dance around the house, and love to move their body when their favorite song comes on? Our instructors at Appleton Park and Recreation's Unity Dance Academy have produced two virtual classes for youth to follow along and learn some new dance moves! Join us for this interactive event where our instructors will be providing the basics for ballet and jazz. The best part is you can start and stop each class on your own time to really master the moves!  Click on the links below to get started.
Other events sponsored by Appleton Parks and Recreation that will be taking place throughout Children's Week include:
Scavenger Hunt (July 19 – August 2, 2020)
Free Scavenger Hunt.  Register for our family friendly scavenger hunt. This fun and educational scavenger hunt will have you hunting for clues in our city parks along with learning your role in emergency preparedness. Appleton Parks and Recreation will send you an email prior to the start date with the first location clue. Clues will be located in three designated parks throughout Appleton. All families that register for this event will receive one Emergency Go Bag, which includes a drawstring bag, flashlight, first aid kit, poncho, emergency blanket, temperature changing colored pencils, whistle, hand sanitizer and educational material. More information on when to pick up these bags will be determined following the completion of this event. Remember to follow the "Five to Live By" when out hunting for clues in the parks.
Maintain 6 feet of physical distance from others.
Wash hands regularly. Use hand sanitizer when handwashing isn't available.
Sanitize frequently touched surfaces.
Wear a face mask when going into public spaces when necessary.
Do not go out in public if you are sick, and contact your healthcare provider for testing.
Register at: https://bit.ly/2O8SCBM
Kids Fitness Challenge
APRD has re-imagined one of our favorite summertime events, the Kids Fun Run, into the virtual Kids Fitness Challenge 2020.  Profits made from this challenge will be donated to the Snow Drop foundation to help raise awareness and funding for continued research to cure childhood cancer.  Check out our daily fitness challenges on the website.  We will be out in the city parks throughout the week and if we catch you in the parks participating in a daily fitness challenge, we will be handing out some fun sway bag of goodies.
To learn more about the Snow Drop Foundation, please visit:  www.snowdropwi.org
Story walk at Appleton Memorial Park (Entire week)
StoryWalk® combines family time, physical activity, and literacy in a fun, interactive walk in nature.  Follow the story, page-by-page, on the signs along the trail.  The trail begins behind the Scheig Center (1313 Wtizke Blvd.) inside Appleton Memorial Park.  Head to the south side of the building to find the first page of the story and follow the trail to read the story, complete activities, and enjoy the nature around you. 
For more information visit: https://bit.ly/3epdWxU