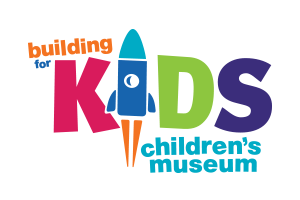 Join us for these Building for Kids Sponsored Events!
Monday, July 20 – Friday, July 24, 2020
 at 1:00 pm
Virtual BFK Live Events 
During Appleton's Children's Week, the Building for Kids is excited to hosting Facebook Live events Monday through Friday at 1:00 pm. These events will feature some of the friends we have come to know and love from the Fox Valley Symphony Orchestra and Appleton Public Library, along with some new faces!    
Wednesday, July 22, 2020 at 4:00 pm
ThedaCare presents the BFK's Children's Parade of Yards  
This year, the Building for Kids is reimagining our annual Children's Parade into a parade of yards! Much like the driving tours of light displays we have come to know and love at the holidays, the BFK's Parade of Yards will feature creatively decorated yards throughout the community. Families will come together to brainstorm their theme and will engage with each other throughout the design process. Then they will have the chance to add their address to a map so that families can take a driving tour to view the parade of yards!   
This event is free, but registration is required. Your registration will ensure that your yard will appear on the map and be eligible for awards.  
July 7, 9, 14, 16
, 21, & 
23
 at 9:15 & 10:15 am
Outdoor Program: Decorate the BFK!  
Join us in preparation for the Children's Parade of Yards! Participants will be able to explore a variety of drawing and painting media and learn about collaboration while making art. Our final pieces will decorate the windows of the BFK during the Children's Parade of Yards. 
July 21 & 23 at 1
:00 pm & 2:30 pm; July 22, 24, 25, 2020
 at 9:00 & 10:30 am
Indoor Program: Slime Time! 
Time to get slimy! Join us as we make slime and do different experiments with your slime. Registration and participation is free for members; Non-member registration: 
Households of 2: $7 

 

Households of 3-4: $10 

 

Households of 5-6: $15 

 

Households of 7-8: $20

 
July 20-25, 2020
 (Register to Pick Up your Kit)
Roarsome Dinosaurs Family Activity Kit 
Dig-in and have a roaring good time with dinosaurs! Get your family together to uncover fossils, build a dino house, paint with dinos, and create dino puppets! Registration and pick-up is free for members and $10 for non-members.